Dear Friend,
As we embrace new beginnings in 2023, we want to say thank you for your continued partnership and trust in WineDirect. We are proud to support so many wineries around the world.
2022 was a year of momentum and growth for our customers. Equipped with the learnings from the past few years, your commitment to ecommerce sales was evident. You sold over $2bn of wine direct to consumers and processed 15m+ orders across online, club and tasting room sales. Congratulations on meeting this year's challenges head on.
While you were dedicated to innovative ways to grow wine sales, we were hard at work building a new all-in-one commerce platform, custom-built for the wine industry. The All-New WineDirect will help drive your DTC sales results with more marketing automation, a flexible and highly-converting web store, lightning-fast point of sale with offline mode and wine club tools focused on conversion and retention, plus a roster of integrated partners. Get the latest on the new era of your DTC software.
We've compiled a library of DTC resources that we hope you'll find useful as you strategize for the year ahead. In addition to supporting your business success, we are conscious that we live in a pivotal time for social and environmental stewardship. We are proud to support a number of initiatives to improve our planet and the community at large including:
2023 marks a fresh start and many of you have been with us for some time. We thank you for the opportunity to help you grow your business. We look forward to working together for many years to come.
With best regards,
Joe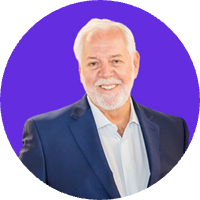 Joe Waechter
President & CEO